Scale back your payments, not your expectations.
---
You've come to expect nothing less than preeminent quality from Helms Bros.' new Mercedes-Benz models. Well, we apply the same exacting standards and attention to detail when it comes to our pre-owned inventory. If it wasn't for the odometer, you'd swear it was brand new.
Our Stress-Free Certified Pre-owned Pricing Policy offers simple pricing structures, and every aspect of your offer is presented clearly. There are no tricks and no hidden fees. It's no accident that our pricing is competitive with every major auto dealer. Dedicated Sales Managers are constantly monitoring the market and adjusting vehicle prices to remain consistent with other area dealers. In fact, we go a step further. Our Digital Commerce experts analyze internet sales prices. Sites like Cars.com and AutoTrader are checked daily so that Sales Associates know they are offering you the best possible price on your vehicle.
It's no wonder that our clients tend to stay with us for decades. Buying a pre-owned vehicle can be stressful unless you can find a dealership which you can trust. Well, look no further. Explore our massive pre-owned inventory here.
When you drive off in your Certified Pre-Owned Mercedes-Benz, you're protected by the MBCPO Base Limited Warranty, which runs for 1 year and covers unlimited miles – as well as any remainder of your vehicle's original 4-year/50,000-mile Mercedes-Benz New Vehicle Warranty. When your one-year base term runs out, the MBCPO Extended Limited Warranty program lets you buy an extra 1 or 2 years of warranty coverage regardless of miles. The Extended Warranty is an incredible value, offering exceptional coverage at an affordable price. You not only get the legendary quality and reliability of a Mercedes-Benz but an extra level of security against an unexpected repair.
So, no matter what your odometer reads, your confidence will know no bounds!
Certified Pre-Owned by Mercedes-Benz
---
---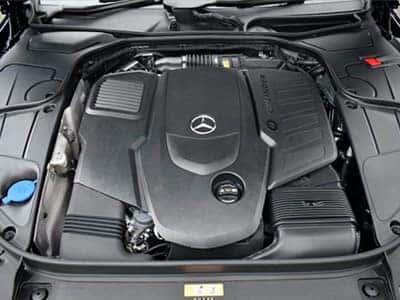 Engine and Drivetrain
Includes the engine, transmission, rear axle, cooling system, and fuel injection. If your MBCPO vehicle is equipped with 4-wheel drive, 4MATIC® all-wheel drive, or any other traction and stability enhancements (ASD, ASR, ESP, ETS), these systems are covered as well.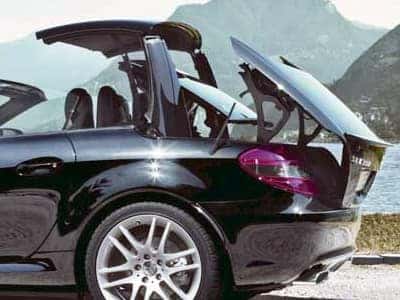 Convertible/Retractable Top Systems
Covers the top-actuation systems and roll bar mechanisms.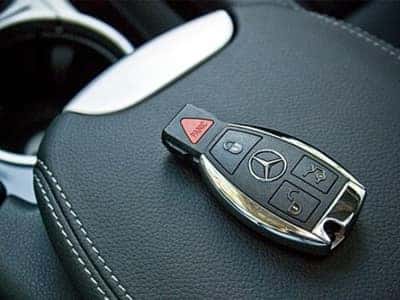 Central-Locking System
Covers all the actuators, switches and linkages, remote transmitters (excluding batteries), and receivers for the remote-locking system.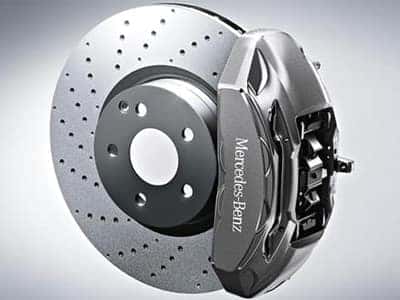 Steering/Suspension/Brakes
Covers the complete power-steering system. Comprehensive coverage of suspension components and the Adaptive Damping System or Active Body Control (if equipped). Covers all elements (excluding normal wear of discs and pads), including the Antilock Braking System.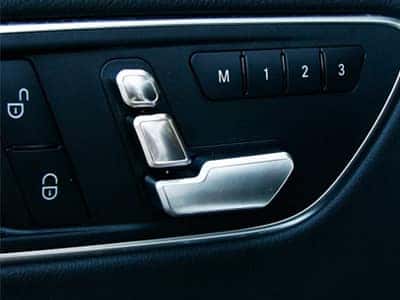 Electrical System
Covers various electrical systems. Includes most motors, gauges, connectors, switches, sensors, regulators, and relays.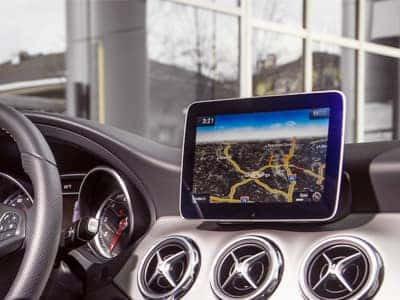 Audio and Navigation Systems
Covers in-dash audio and/or navigation head unit, amplifiers, speakers, factory- or dealer-installed Mercedes-Benz CD player and/or changer, navigation CD/DVD-ROM drive, satellite radio components, fiber-optic network components, and antenna systems.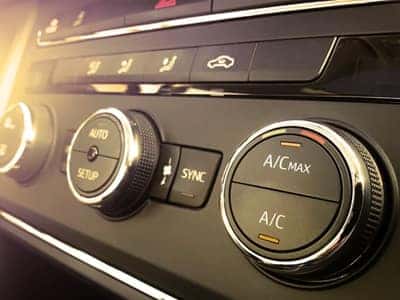 Climate-Control System
Coverage applies to certain items of the vehicle's manual or automatic climate-control system, including the system's air-conditioning and heating assemblies.
Other Components and Further Details
Additional covered components include front and rear windshield-wiper linkages, power-seat drive cables, seat-belt assemblies, sunroof cables, window regulators and, if applicable, the pneumatic door-closing and trunk-closing assist systems. For complete details on MBCPO Extended Limited Warranty coverage, please consult with your authorized Mercedes-Benz Certified Pre-Owned dealer.
---